NO SCHOOL MONDAY, 1/15;
DR. MLK, JR. HOLIDAY
Please note SFUSD is not holding classes on Monday, 1/15, in honor of Dr. Martin Luther King Jr's birthday. Check out some events!
ARTIST OF THE WEEK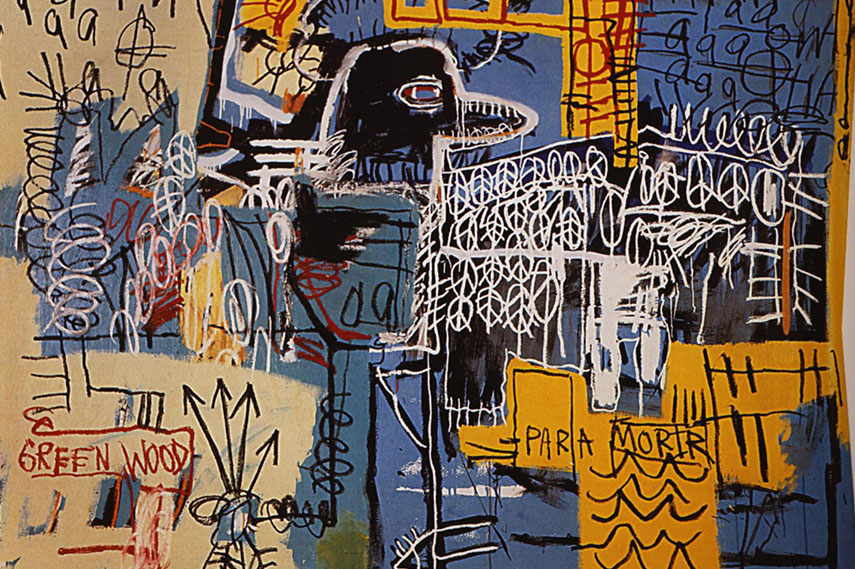 Click here to read/see more about Jean-Michel Basquiat.
BOAT DANCE, 1/20/18
Boat Dance "Dipped in Gold" is Saturday, January 20th, 2018! The boat will leave from Pier 33 at 7pm, and return at 11pm. The company is Alcatraz Excursions. If you want to take a guest then you must complete a guest form by Friday, 1/19.
PUMA NEWS, EPISODE 3
This episode of Burton News is brought to you by 5th Period Broadcast Media 3. They cover stories about the Burton Cheer team's participation in the City Cheer Competition, a promo for the upcoming Boat Dance Dipped in Gold, and final thoughts about students and staff about plans for Winter Break.
YEARBOOK SEEKS PHOTOS!
Yearbook Club is looking for photo submission from all Burton academies and clubs and from all staff and students. Students submit photos to Mr. Ablang in room 238 or Yearbook meetings in room 219 on Mondays at 3:30pm.
BURTON CLUBS!
Check out Burton's clubs! If you have related information or media then please contact Mr. Singer at singerd@sfusd.edu.
BEACON FALL PROGRAMS
Click here to see Beacon's fall programs.
WE HAVE A WINNER!
Congratulations to the HesiTeam for winning the first 3-on-3 Basketball Tournament. We will be hosting the second 3-on-3 tournament in November. Sign up your team or as a free agent with Chris during Train Hard Play Later in the gym after school Wednesdays.
DACA INFORMATION
A nonprofit in San Francisco, Mission Asset Fund, announced a $1 million scholarship fund to cover the $495 DACA renewal application fee. Visit http://www.lc4daca.org/ for more information.
PUMA ACADEMY
Keep your semester going well by developing the habit of coming to the Puma Academy after school! Get help with your homework and have access to all of the tools that you need. This year, Puma Academy will be offered everyday after school in the LIBRARY!
SCHOOL TOURS
School tours will take place every Monday from 8:30am-10:30am. Please call to reserve a space for the tour at 415-469-4550.