HOUR OF CODE
Welcome to CS Ed Week! The goal is for students around the world to spend at least one hour this week (hopefully much more!) exploring Computer Science. At Burton, students will participate during their Math class.
Popular code-teaching games include Minecraft, Frozen, Star Wars, and new this year, Moana!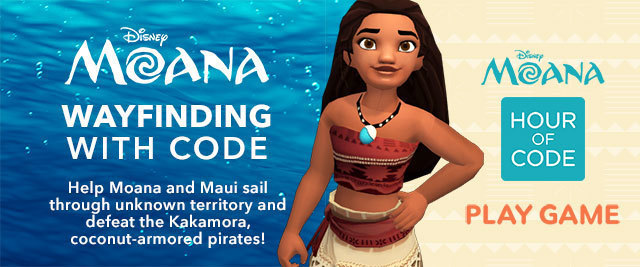 Click here to explore a variety of Hour of Code activities!

Click here to read a FACT SHEET from President Obama!
Watch a video about A.P. Computer Science Principles, the new A.P. class taught around the country this year.
JUNIORS - Sign up for A.P. Computer Science Principles in the 2017-18 school year with Mr. Singer in room 222!

FINALS SCHEDULE
MON, 12/12 - FRI, 12/16
Mon, 12/12
Tues, 12/13
Wed, 12/14
Thur, 12/15
Fri, 12/16
Sched. F
Sched. F
Sched. F
Sched. F
Sched. I
1st period Final
3rd period Final
5th period Final
7th period Final
2nd period Final
4th period Final
6th period Final
Make Up Exams (must have permission from principal)
BURTON CHOIR, THURSDAY, 12/15, 6PM



AME PODCASTS
Check out these two podcasts (2nd period) and (4th period) from Mr. Chow's AME seniors, produced at 826 Valencia!
BACKPACKING CLUB

Backpacking Club meets every Friday during lunch in Room 116, Mr. Pearson's room. Please refer students to the Wellness Center (Room 219) if they have any questions.
BOARD GAMES CLUB
Do you love playing monopoly, sorry and other card/board games? Join Board Game Club, which meets Fridays at 3:35 in Mr. Schwartz' room.
GIRLS' GROUP
Are you a girl who wants a cool space to speak on issues you care about? Join Girl's Group, which meets every other Friday during lunch in the Teen Center. Snacks will be provided.


FULL MEAL VENDING!
New this week, the vending machine in the dining area is now open! It's a full meal vending machine filled with fresh sandwiches, wraps, and salads for a quick easy meal on the go. All you need is your pin number and birthday, no cash necessary. Come check it out!
BLACK STUDENT UNION, MONDAYS AT LUNCH
The BSU meets weekly on Mondays during lunch in room 218. Remember you don't have to be black to be proud...all are welcome!
DRAMA CLUB, TUESDAYS
Want to learn about acting, directing, and other aspects of theater? Join Drama Club, which meets every Tuesday in room 234.
Contact is Ms. Stupek.
GIRLS WHO CODE CLUB TUESDAYS
Want to learn how to code? Or interested in learning more about it? Check out Girls Who Code! They meet after school on Tuesdays in Room 111 and its not just for girls; boys are totally welcome!
BURTON - A HIDDEN JEWEL
Burton was honored in the SF Gate on Tuesday, 9/20/16!
Read about it here.

HOW MEDITATION SHEDS ITS MYSTICISM...
Read THIS ARTICLE about meditation in public schools. Burton High is specifically mentioned and Burton students are in a picture!
SCHOOL TOURS
School tours will take place every Monday from 8:30am-10:30am. Please call to reserve a space for the tour at 415-469-4550.